Florida--A member of the U.S. Coast Guard has been arrested after allegedly masturbating over the Internet to someone whom he believed to be a 14-years-old.
According to
Citrus Daily
, a detective had been posing as the girl in a Yahoo chat room when the officer was suddenly contacted by 30-year-old Brian S. Wilson, of Beverly Hills.
Not soon thereafter, the married Wilson then reportedly masturbated for the "girl".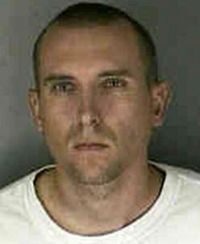 The detective then traced
Wilson's Yahoo e-mail address
and contacted law enforcement working in Citrus County and informed them of their suspect.
Police once again later posed as a teenage girl and entered the chat room. They were quickly contacted by Wilson who then proceeded to masturbate a second time for a 14-year-old.
Officer's later visited Wilson's home and placed him under arrest after he admitting to the allegations.