A Minnesota man has been arrested after police say he had been downloading child pornography at his parent's home in Cottage Grove.
Jeffrey D. Kunde Jr., 20, was apprehended by officers after investigators served a search warrant at the house and took with them the suspect's computer which allegedly had been used to
access numerous pictures of children being sexually abused
.
He however was not present at the time of the search, but smart Mom & Dad quickly told detectives that their son could more than likely be found at
Park Grove Bowl
, a Saint Paul Park bowling center.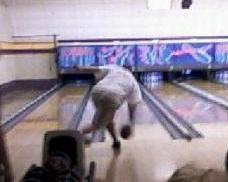 Kunde, who subsequently confessed to police, had previously been employed there for a short time before his recent arrest, according to a LinkedIn profile.
If convicted, "ultimatebowlinggod2007" could face up to 5 years in prison.