"We knew where he was, but we weren't aware he was going to be the Santa Claus", say police
:
A Texas man working as a Santa Claus was arrested and charged Thursday with indecency with a child following a lengthy investigation in which a young female acquaintance, now 13, had allegedly been sexually abused for years.
Glenn Roy Klusendorf, 45, of Houston, who played Santa at a local outdoors market, was taken into custody after the child reportedly told her mother what had happened.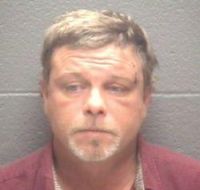 Investigators say they are currently looking at a videotape confiscated at Klusendorf's own mother's home where he reportedly had been living at the time of his arrest.

The former Santa Claus is now residing at the Galveston County Jail on $60,000 bond and detectives are asking anyone with additional information to contact them at 281-334-1034.