A 32-year-old Florida man was arrested by police on Wednesday after they say he had been actively downloading and viewing child pornography over the Internet.
Bradley Dee Mathews, of Homosassa, was taken into custody after investigators served a search warrant at his residence and later recovered numerous images of children being sexually abused.
Mathews, who goes by several screenames online, told officers he had been collecting the images because he thought they were gross.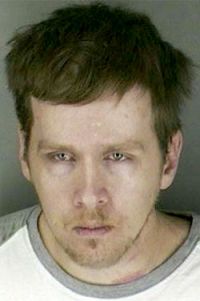 Which would explain why he saved them on his personal computer, huh?

Yea, that makes a lot sense...
Anyway, the "proud father" has since been charged with 19 counts of possession of child pornography and a judge in the case has set bond at just under $100,000.
Besides his above MySpace profile, Mr. Mathews also maintained a separate account found
here
.