California--A 28-year-old Sacramento man is behind bars today after he allegedly solicited sex on MySpace with someone whom he believed to be a 13-year-old girl.
According to
The Sacramento Bee
, George Jospeh Hanna had been conversing with a 13-year-old child on MySpace. Not long after the "friendship" began, Hanna reportedly then initiated several sexually charged conversation with the young girl.
However the father of the victim found out about the activity and subsequently took control of the girl's MySpace account while posing as his daughter.
As time passed, a meeting for sex was arranged and the child was to sneak out of the house and arrive at some parking lot at 1 a.m in the morning.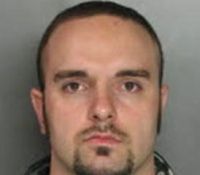 While Hanna was there, the girl was a nowhere to be found....however the father decided to attend the sex meeting instead.
There the dad began to take pictures of Hanna and eventually confronted him which scared the alleged predator who quickly ran off.

Later police arrested him at his apartment after the unidentified father contacted them.

Note please, the above MySpace is obviously the one Hanna didn't use to commit the crime as it hasn't been logged into since 2008.