Louisiana--A Meraux Teenager was arrested by agents working with the U.S. Immigration and Customs Enforcement after he allegedly
convinced a 12-year-old boy to send him a pornographic cell phone picture
.
Kevin D. Esler, 19, also reportedly had been contacting other under aged minors through XBox Live and encouraged them to send sexually explicit pictures of themselves to him.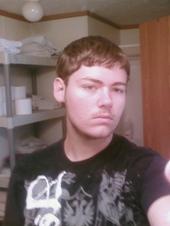 Agents got a hold of the victim's mother, who had initially given the tip to them.

Esler's phone also contained explicit text messages with an underage girl as well.
Besides the above MySpace profile, Esler also maintained numerous other accounts found here, here, here, here, here and here.
An account over on YouTube created and maintained by Mr. Esler can also be found by clicking here.