A really old looking 21-year-old has been arrested by police in West Virgina after he allegedly
tried to seduce a 12-year-old girl for sex
that he found while using MySpace.
Matthew Moyer, of Grafton, reportedly saw the girl's profile while being listed on her mom's MySpace account and for whatever reason (wink, wink) decided to park his vehicle outside their home and patiently wait for child to come out.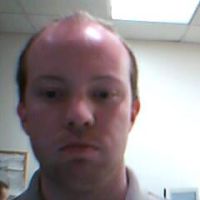 When she eventually did, Moyer is then accused of approaching her and placed her on his lap while he molested her.

It is then alleged that he later asked the victim (actually at this point it was the mother posing as her daughter) to engage in sexual activity with him.