Police in Texas have arrested an Odessa man on charges that he sexually assaulted a 3-year-old girl.
Vidal Bueno Caballero, 32, was taken into custody in December following the alleged incident which had reportedly occurred a month earlier at a home in Midland.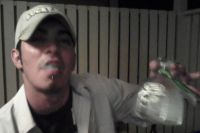 Authorities have also charged Caballero with burglary from a previous warrant.

According to records, the above "proud parent" also has several known aliases including Vidal Bueno, Juan Fidencio Flores and Ricardo Sandoval.