A 24-year-old man who use to live not to far from the Florida home where 7-year-old Somer Thompson disappeared has been arrested in the state of Mississippi as a person of interest in connection to her
October 19th kidnapping and subsequent murder
.
Jarred Harrell remains behind bars in Meridian on 29 counts of child pornography.
Police say, Harrell once lived at
1152 Gano Avenue
about one block west of the little girl's home and along the path she frequently walked to school.
Authorities found Somer's body dumped in a landfill several days after she disappeared.
Investigators first learned of Mr. Harrell when roommates of the suspect contacted the Sheriff's Office after they found numerous pictures and videos of child pornography stored on his personal computer.
Detectives found the same material and then some. For those interested the affidavit on his arrest can be found
here
.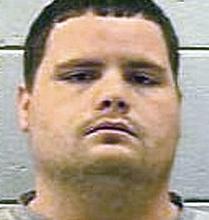 As you can imagine the murder of Somer Thompson has been covered quite a lot in the media and there is plenty of information out there on the tragic situation.
Harrell did have several profiles on MySpace and about 10 minutes ago from this writing they were both quickly pulled as his accounts were made public.
I went ahead and archived one of them, click above. The other one was listed as private. A YouTube account created by Mr. Harrell can also be found by clicking
here
.
Some common usernames created by the recently arrested included, "Jarr3dh" and "Yurioo"
UPDATE
: Harrell returns to Florida while murder investigation continues
UPDATE II
: Harrell charged with child molestation
UPDATE III
: Phone calls released by Mr. Harrell (while in jail) and his mother can be downloaded (right click, save as) and also heard
here
&
here
.
A transcript is also available via the above linked website.
UPDATE IV
: Harrell charged in murder of Somer Thompson.