A 27-year-old Pennsylvania man has been arrested after he allegedly
solicited sex from two girls who he believed to be 13 and 14
over the Internet.
Jason Michael Krebs, of Hummelstown, reportedly asked the young teens (who were really an undercover officer posing as them) if he could meet the two in person. He then discussed sexual related acts that he wished to engage in with them.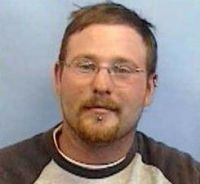 Krebs was arrested at his home on February 12.
On his above MySpace, Krebs states that he is currently married but his significant other still list their relationship as merely "engaged".
I really hope for everyone's sake that she's right and he's wrong...