Georgia state police have arrested an Evans man after he allegedly
solicited a 14-year-old girl for sex using MySpace
.
Joshua David Taylor, 21, faces facing one count of criminal solicitation of a minor following his recent arrest on Thursday.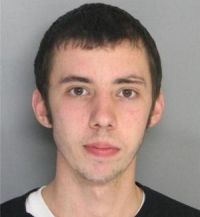 Taylor reportedly had initiated the conversation beginning on January 15th and after corresponding awhile with the minor (who police say identified herself as a 14) arranged to meet her specifically for sex.

He was arrested after investigators acquired his location via information supplied by MySpace.