A Baptist minister from Michigan could face up to 15 years in prison after being charged earlier this week on six counts of third-degree criminal sexual conduct involving an underaged boy.
Russell Schaller, 35, a senior pastor at the Greater St. Johns Missionary Baptist Church, is accused of sexually assaulting the minor over the past six months at his residence in River Rouge.
Schaller is known throughout the neighborhood for taking in "troubled youth" and interestingly (but not too surprisingly) when confronted by police, Schaller is quoted as saying "age ain't nothing but a number".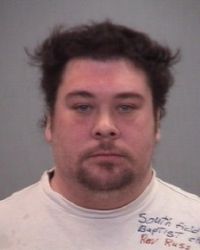 Something we all hear too often...
Police expect there are more victims out there and anyone with additional information is urged to contact them at (313) 842-8700.