A 45-year-old Florida man has been arrested after he allegedly
molested a teenage girl
.
William David Wyllie, of Port Charlotte, reportedly came in contact with the "long lost relative" after she contacted him using MySpace.
The girl, who was 14 a the time, lived in the state of Virgina.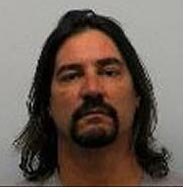 Police say Wyllie drove to Virgina and brought her back to his home for a 2 week long visit. During the subsequent stay, Wyllie is said to have engaged in sexual activity with the girl mutiple times.

Wyllie's wife also reportedly uncovered several naked pictures of the girl on his computer.