A custodian working at
Oklahoma State University
was arrested on two counts of possession of child pornography.
Zayne Timothy Tyler McDonald, 20, of Yale, was apprehended by authorities after he reportedly rented a laptop from the schools' library where upon returning an employee found images that appeared to be of children on his rented computer.
The employee then stopped "cleaning" the computer and immediately contacted OSU police.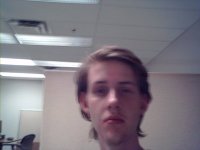 During a search warrant of McDonald's backpack, police allegedly found a thumb drive that also contained material of children in sexual act.

He has since entered a not guilty plea.

Besides the above MySpace profile, Mr. McDonald also operated a Facebook account found here.