A 43-year-old online minister from Florida has been arrested after allegedly admitting to investigators that
he tried to sell an undercover police officer
eight disks that reportedly
contained videos of children
engaged in sexual activity.
Eric Spandorf
, of Tampa, is being held $525,000 after police arrested both him and his roommate, Robert Paul Primavera, also a minister, earlier in January of this year.
Both suspects were online ministers for
Biblical Ministries
of Tampa.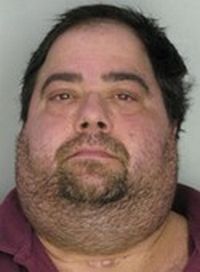 Spandorf, who's online profile can be viewed via the above mugshot, was both an associate pastor and crisis counselor, according to it's website.

In light of the facts, Spandorf isn't much of a pastor as he clearly proves on his above MySpace profile (click mugshot) in which he recently wrote that he was both "Depressed as f**" and "f***** drained"

He also states that he is "Jewish" and his top rated MySpace friend is none other than the owner of Biblical Ministries, the Reverend Shawn Malloy.

His MySpace page also features a scantily clad woman as well as a photo of some vomit in a toilet.
Even a picture associated with the Devil that reads, "where i will go in the end", is visible in his
photo album
.
Huh? This is a pastor?
Actually, maybe it's not that surprising since his username, "
espandorf
", links him to
this
Yahoo! Answers account in which he writes he is bisexual and appears fascinated with homosexual males especially younger ones.
These were the ones that I could at least link...