After a four month investigation conducted by police a 24-year-old New York woman has been arrested after she allegedly killed her 21-month-old stepson by poising him.
Melissa S. Engelhardt, of Elmira, faces a charge of first-degree manslaughter in the November death of little Andrew Cianfrini.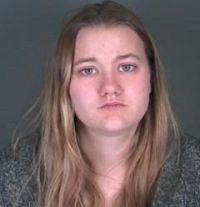 Police believe Engelhardt gave the child a juice drink that reportedly contained methanol, a common ingredient found in anti-freeze.

Englehardt, who is currently pregnant, also has a one-year-old child with her current husband.