Ohio--A 28-year-old Coshocton man will spend at least
15 years to life in prison
after entering a guilty plea to the murder of his live-in girlfriend's 2-year-old daughter.
Judge Richard Evans convicted
Aaron Holdsworth
("
treetrimmer69
") yesterday of strangling and then beating to death little
Reina Patterson
in early June of last year.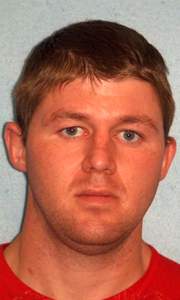 According to the Coshocton Tribune, at the time of the sentence Holdsworth had already serving a 3-year prison term on two counts of unlawful sexual conduct with a minor following his conviction in December.
An all around winner indeed, huh kids?