Louisiana--A Westwego man has been
charged with aggravated rape
after admitting to police he had anal sex with an 11-year-old girl late last year.
Andrus Downing
, 19, originally had denied the incident during a polygraph examination, but later told police that he indeed had sex with the child at
her home
in Waggaman.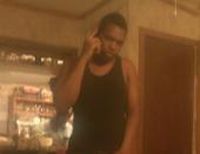 Downing, who publicly (or is that proudly?) writes "jail time ???" on his most recent MySpace account also maintained other profiles on the once dominant social networking website found here & here as well as a spot on the now king Facebook located here.
**The above article source has since updated their information.**