Texas--A 29-year-old Richwood woman has been jailed on a $125,000 bond after she allegedly sent an undercover detective more than 100 pictures of children engaged in sexual activity.
The suspect, Carrie Louise Kelly, was taken into custody on Thursday after police confiscated several computers, DVDs and pictures the previous night.
Investigators working the case, say that it appears that Kelly might have even taken some of the pictures herself.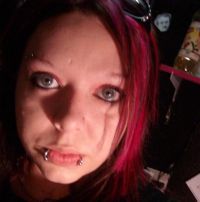 "Kelly does not appear to have children of her own and worked at a tattoo parlor in Clute, Patton said. When interviewed, she said some of the pictures were of herself as a child and she did not know where the others came from, he said."
The images of the children are believed to be both boys and girls from pre-school to pre-teen.
Kelly currently remains at the
Brazoria County jail
.
Anyone with additional information on this case is asked to contact police at (979) 265-8157 or if you feel more comfortable via e-mail: