Pennsylvania--A federal grand jury has indicted a Dubois man on charges of possessing child pornography.
Charles W. Busatto, 27, is accused of knowingly possessing videos and pictures of children engaged in sexual conduct.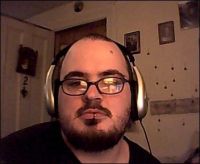 Busatto, a married man with two children who works as an airline clerk, could face up to 10 years in prison if convicted.
A Facebook account created by the suspect can also be found here.