A 26-year-old Nevada man has been taken into custody after police believe he had
sex with a 13-year-old girl
he began corresponding with using MySpace.
Michael Abbott
, of Gardnerville, faces charges of lewdness with a child under 14 and luring a child under 14 following his arrest on Friday.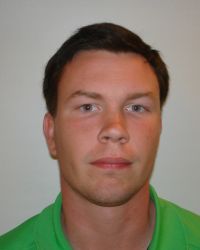 Babbott had reportedly been warned several times to end the relationship by the girl's parents who told him that their daughter was just 13.

His MySpace has since been removed from the site, but I'm archiving it here for viewing purposes.