Tennessee--A 31-year-old convicted sex offender has been arrested after police say he posed as a professional photographer on MySpace in order to meet and then
sexually assault a 17-year-old girl
.
Samuel Gregory Dorsey
, of Nashville, is accused of luring the alleged victim to a local motel after he convinced her to meet him there for a photo shoot.
It was at the motel where the reported assault occurred.
According to WSMV-TV
, Dorsey may have also assaulted another woman on February 1st, after luring her also through MySpace.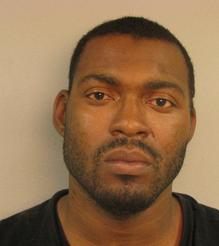 Dorsey's fake modeling company on MySpace is called, "ModelvilleUSA", and on the profile he list himself as age 27 and has even amassed over 600 friends.

His sex offender registry file can be found by clicking here.

He has been charged with rape, false imprisonment and four violations of the sex offender registry.