A 46-year-old retired Navy Vet living in New Hampshire has been arrested by agents working with the FBI after being accused of making and then sharing child pornography online with others.
Ronald Goergen
, of Newmarket, was taken into custody after investigators found videos and images online that are believed to have been produced by him at his home.
The videos in question involve prepubescent girls and toddlers performing sex acts in a cold basement.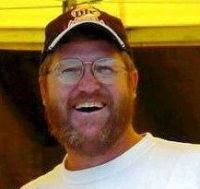 Goergen was listed as the "artist", according to an affidavit obtained by the Foster's Daily Democrat.
He is also listed as a "proud parent" and married on his above MySpace profile.

The images in question had reportedly first surfaced over the Internet sometime back in 2004.
Goergen also has a Facebook account found here.

UPDATE: Goergen gets 60 years