Ruth Z. Alvarez
, of Nampa, admitted to detectives that she would have indeed had sex with the child if she was able to meet him.
She never was able to do this because the mother of the 13-year-old recovered a sexually charged letter reportedly written by Alvarez to her son.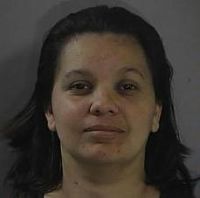 The mother and Alvarez had been friends at the time prior to the incident.

Police say the mom contacted them and subsequently an officer posed as the boy on MySpace where she again expressed in interest in having sex with him.