Missouri--A Holts Summit man has been charged with one count of first-degree child molestation and one count of first-degree statutory sodomy after
admitting to police that he performed sex acts on a 6-year-old girl
.
Anthony Ryan Basnett
, 26, was apprehended after the victim's mother contacted police and told them of the incidents.
Police then arrested Basnett who was interviewed and later subsequently arrested.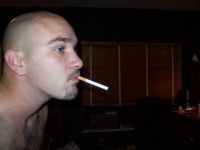 Almost as disturbing is 21-year-old Whitney Lynn Jones, of Russellville, who stated she knew Basnett, her then boyfriend, had been abusing the girl but ultimately refused to report it to police for at least several months.

Jones also told investigators that she watched Basnett engage in a sex act with the child on at least one occasion.
Besides the above MySpace profile he also maintained an account on Facebook found here.