Oklahoma--A 17-year-old is currently facing first-degree rape, forcible sodomy and lewd molestation charges after reportedly engaging in sexual activity with an 8-year-old girl.
Skyler Ike Rude
, of Enid, was taken into custody following an examination of the victim by several nurses who are said to have located
multiple bruises on the child's body
as well as lacerations on her genital area.
They immediately contacted police who in turn interviewed the girl and according to an affidavit stated the most recent offense had occurred on December 2nd.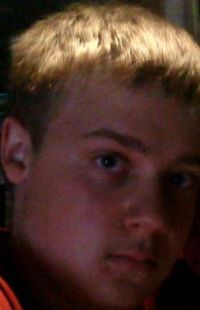 Officers then questioned Mr. Rude who not only admitted to raping the victim but also to molesting another girl as well.

The high school senior who had hoped one day of joining the military (see above MySpace profile) now resides in the Garfield County Juvenile Detention Center awaiting a $100,000 bond.

Besides the aforementioned MySpace account, Rude also maintained a private Facebook page found here.