A 28-year-old New Jersey man has been arrested for allegedly distributing child pornography over the Internet to an undercover officer.
Seth Dixon
, of Brick, has since been charged with endangering the welfare of a minor and
conspiracy to commit aggravated sexual assault
.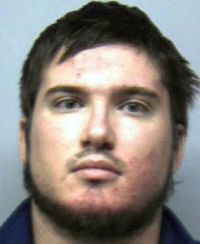 Dixon was apprehended after investigators say they learned he had distributed child pornography to a 52-year-old man named Walter Domanski Jr. and later reportedly arraigned the former Long Beach Island lifeguard into meeting a 6-year-old girl for sexual purposes.

Bail was set at a silly $25,000 for the former self-proclaimed Jersey Shore guy who in the future would like to "punch" George W. Bush and later meet "Barak Obama" all while getting a job "one day".
On an adult sex website, Dixon once wrote:
"...I want to stop being the "nice guy" and let my Id play for awhile. Commitment-wise, I'm pretty casual... but if it becomes serious later on, I won't complain. I like my partners to be open to anything. The philosophy I live by is that you don't have to be loud and gregarious to be interesting. I'm in the mood for a cute girl to catch my eye. I look forward to setting up our first rendezvous.

I'm not changing my life, I'm changing how I live it

. If you contact me remember that emails with a naked photo get special consideration."
Besides the above MySpace profile, a Facebook page of Mr. Dixon can also be found by clicking here and please feel free to tweet him here as well in which he claims to be an Eagle Scout.
All the best Mr. Dixon...