Update
:
Pedo Pastor GUILTY, gets 15 years in prison.
A youth minister in Georgia has been arrested after allegedly engaging in sexual activity with a 15-year-old girl.
Brian Richard Gray
, 32, faces one count of child molestation, statutory rape and burglary after he was apprehended in Alabama where investigators say he went after learning of the investigation.
Gray is believed to have started the sexual relationship sometime in December of last year which reportedly lasted until September.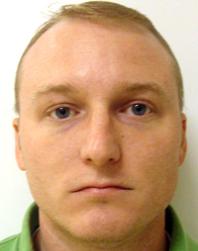 As already mentioned, Gray had been a youth minister at the Church of Christ in Monroe and it was there police say he met the alleged victim.

He is believed to have molested the teen at her house while her parents were away, according to the
Atlanta Journal-Constitution
.
The alleged abuse of the girl is said to have began a month following a tragic incident, that killed his 2-year-old daughter and subsequently left his wife paralyzed from the neck down.
UPDATE: 58 new charges filed, 17-year-old comes forward...