A Florida missionary worker has been arrested after
FBI agents raided his Oviedo home
and recovered dozens of images of child pornography.
Samuel Shamba Warlick
, 39, has also been accused by the U.S. Presbyterian Church of
sexually molesting multiple children
while working as a missionary in the Congo during the late 1980's.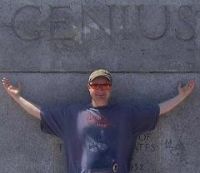 Warlick, who was a teenager at the time of the alleged Congo abuse, is believed to have specifically targeted the children because they were younger, smaller and less able to fight off their attacker.

The aforementioned report is unrelated to the FBI case, according to the Sun Sentinel.