Wisconsin--A Watertown man is being held on a silly $20,000 cash bond after allegedly admitting to police that he coerced a little 6-year-old girl to perform a sex act with him.
Cory Michael Hammond
, 19, waived his right (or gave up) on Monday to a preliminary hearing in a Dodge County Circuit Court.
Hammond is charged with two counts of first-degree sexual assault of a child under 12.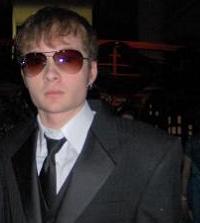 According to the Fond du Lac Reporter:


"The girl's mother told investigators Hammond asked her child to perform sexual acts with him twice, once on Nov. 27 and sometime between May and November. Both incidents took place at Hammond's parents' home where he is living with his girlfriend..."
The recently engaged Hammond had reportedly promised the child presents in exchange for not telling anyone.
An arraignment hearing has been set for February.
Besides the above MySpace profile, an active Facebook account created by Hammond can be accessed by clicking
here
.