Suspect admits allegations
:
A 19-year-old Wisconsin man has been arrested on charges that he sexually assaulted at least four young girls.
Nicco Stokes
, of La Crosse, is charged with first-degree child sexual assault-contact with a child younger than age 13 and two counts each of repeated sexual assault of a child and sexual assault of a child younger than 16 years of age.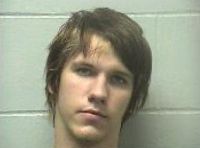 Stokes allegedly forced a 12-year-old girl into having sex with him three times and abusing a 13-year-old girl he met online in some secluded wooded area.

He is also accused of having sex with two other girls, both 14.
Besides the above 4 MySpace profiles, the now jailed suspect also had an an account over on Facebook found
here
.