After a four-month long investigation, authorities in the state of Tennessee have arrested a
Madisonville man on child pornography charges.
Nicholas Sherman Hatfield
, 22, quickly bonded out of jail after being put in there by police who searched his home where they reportedly recovered
numerous videos and pictures
of children being sexually abused on his personal computer.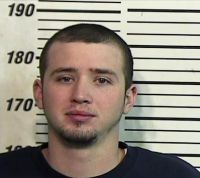 Besides the above Myspace profile, Mr. Hatfield also maintained an account on Facebook found here.