After a several month long investigation police in the state of Oregon have accused a 21-year-old man of using both MySpace and Facebook to send sexually explicit messages to three young children, including one who is just 6.
Zachariah Pergish Griffin
, of Talent, was arrested earlier this week on numerous charges after the NCMEC contacted local police earlier this year in June.
According to The Medford Mail Tribune
:
"Three girls — an 11-year-old in Lake County, a 10-year-old in Medford and a 6-year-old in Grants Pass — were found to have received messages originating from accounts linked to Griffin and his Talent home, authorities said."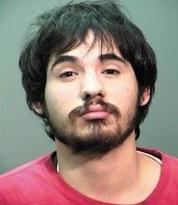 Investigators seized his computer and other electronic devices and allegedly recovered numerous conversations by Mr. Griffin as well as videos of children being sexually abused.

I'm still trying to figure out why on earth it would be necessary for any of those girls, specifically the 6-year-old, to have a profile on the Internet.

Good parenting would have shut this blog down years ago and that would actually be a good thing...