A South Carlina married couple have been arrested after police suspect the two conspired with each other to hide the
sexual abuse of their children
inside their quaint home in Spartanburg.
Steven James Whitley
, 41 and
Rebecca Antoinette Kingsley
, 45, were both taken into custody on Monday after investigators suspected that Whitley had sexually assaulted two of the children, while Kingsley knew of the alleged abuse but failed to report it.
The South Carlina Department of Social Services had earlier placed the four children in protective custody sometime in August after police determined that their home was basically a pile of crap and a hazard to the all children living there.
When police arrived at their
flea infested residence
in August they noticed numerous holes in the floor as well spoiled food and trash bags lying all throughout the house.
The home also did not contain a working stove nor a did it have a refrigerator, hence the spoiled food, huh?
Maybe Mr. Whitley, known online as "wolf196947", just couldn't find time to help around the house as it appears he was just too darn busy with "
Steven's Lawn Care Inc
" and
his
all important life on Facebook as is evident
here
,
here
,
here
,
here
or maybe it was on Myspace
here
and
here
.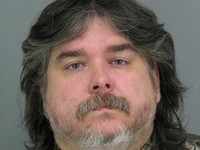 MySpace profile #1 of James Whitley

Who knows? All that matters is the children were thankfully placed in protective custody.

Sadly, as months passed it was subsequently determined by detectives (after interviewing two of the children) that Steven Whitley had sexually assaulted two of the children, while Rebecca Kingsley knew of the alleged abuse but instead did nothing and let these horrid acts continue.
According to the Spartanburg Herald Journal
:
"An arrest warrant states Whitley had sex with a child between 11 and 14 years old between Aug. 26, 2008, and Aug. 26, 2010. A second warrant states that between Sept. 26, 2005, and Aug. 26, 2010, Whitley performed oral sex on another child and had the child perform oral sex on him. The child is younger than 11."
Whitley was charged with first-degree criminal sexual conduct with a minor and second-degree criminal sexual conduct with a minor while Kingsley has since been charged with accessory after the fact.
Even though Steven James Whitley's countless profiles on the Internet list him as residing in the state of Florida, a
profile on WAYN
gives us the exact birth date (
August 25th 1969
) as is seen from
booking information
provided by the Spartanburg County Jail where the two are currently residing.
For those interested, information for Rebecca Kinglsey can be found
here
as well.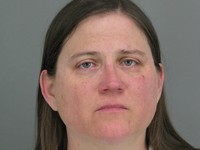 MySpace profile #1 of Rebecca Kingsley

This doesn't appear to be the first time however that Whitley and Kinglsey had been paid a visit by the police for child neglect as she had previously posted the following some three years ago on Yahoo! Answers:
"my daughter seems to have seriouse behavioral . the other day i and my hubby had discussied with to her in rooms. she was ignore to us . she screaming and kicked his pravite placement 3 rd times in row and she threwed the books on my chest hurt little bits. we did told her that , dont ever kick his pravite placement and threwed on my chest and kicked my legs. then she ran into the l. room we did discussied with her repeat she yelled and ( hate mommy @ step dad ALSO HATE DEAF) that mean she did insluted to us , we saw whole time she crewed up on for no reason . other 3 kids saw it too . we was so sad ."
The little girl repeatedly kicking her husband's groin area doesn't seem to phase Rebecca one bit as she aimlessly continues to ramble on about how much she hates (
of course
) the Department of Child Services:
"then dcf came stopped by to my place , dcf and cops were here for 6 hrs. they and my daughter discussing without from me. i was so upset and they refuse get an interpreter and also told them where it the warrnty by thur from the court. they ignore to us then they just left here. then next day , we went to the court. we discussed to them , we thurth what happen story situation plms. dcf lied to court made it up story, we got mad and upset...we dislike it and hate to them so very much , we did nothing wrong with it ,for no reason and unexplained nothing situation plms..."
While it is hard to understand anything that was being written, I do get the impression that Rebecca Kingsley might be deaf.
Bond was set at $25,000 for Mrs. Kingsley and no bond has been set for Mr. Whitley.
UPDATE
: Richard Lee Hart identified as third suspect