A 21-year-old Florida man has been arrested on charges that he
solicited sex online
from a girl whom he believed to be a minor.
Pvt. 2nd Class
Zachary Lee Northup
, originally from Largo allegedly enticed an undercover police officer posing as a 15-year-old girl on the Internet.
Northup has reportedly been chatting with the "girl" for several months before driving to meet his would-be victim.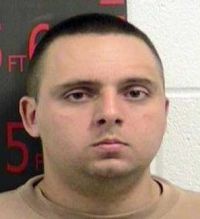 He has been charged child exploitation and enticing a child for indecent purposes.

Besides the above MySpace profile, Mr. Northup also maintained an account on Facebook found here.