A 28-year-old married Pennsylvania man has been arrested by police on rape and assault charges involving a young girl.
Corie Rex Hilliard
, of West Salisbury, allegedly confessed to investigators that he repeatedly molested the victim over the past year because he was curious to see how she would react.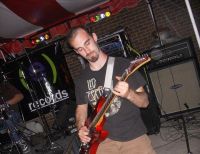 During the interview, Hilliard also told officers he assaulted the girl in several different ways and about once a week.

He has been charged with rape of a child, indecent assault of a person less than 13 years of age, aggravated indecent assault, indecent assault and child pornography.