A Pennsylvania man has been arrested after allegedly admitting to investigators that he downloaded and shared pornographic picture of children as young as 5 "
out of boredom
" using a p2p file sharing network.
Daniel Patrick McEvoy Jr
., 22, is accused of amassing numerous amounts of both videos and images of children being sexually abused on his personal computer in Aston.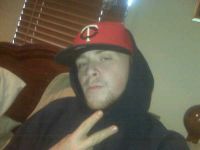 He has been charged with one count of dissemination of child pornography, seven counts of possession of child pornography and eight counts of criminal use of a communication facility.

Evidently McEvoy had really been telling the truth that he been bored recently, as is seen via "stream" on his above MySpace profile.