Police in Wisconsin have arrested a 42-year-old man on charges that he possessed numerous amounts of both
images and videos of child pornography
.
The suspect,
Daniel James Sabo
, was apprehended by officers after they served a search warrant at his home in Cable and took with them his computer.
Sabo reportedly admitted to police that he
purposely downloaded and viewed
the illicit material and has since been charged with 10 counts of possession of child pornography.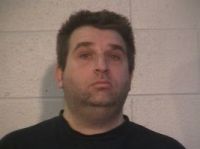 According to a criminal (*graphic*) complaint, one video purports to show an adult male struggling to insert his penis inside a 1-year-old girl while another clip identifies a young child performing oral sex on an "unknown animal".