Florida--A Polk City man has been arrested after being accused of
sexually assaulting a woman at a park
in 2006.
John Carter Shackelford
, 28, was apprehended after officers
recovered a DNA sample
from a recent burglary case last year.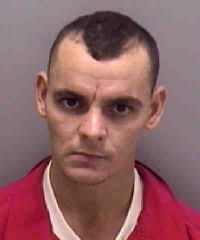 The DNA matched according to detectives who say the suspect had been involved in several burglaries throughout the area.

Mr. Shackelford, who uses the screen name "crazyhillbillyboy" and writes that he is married on his above MySpace, also maintained another account found here.