Police in Minnesota have arrested a 35-year-old EMT worker on horrific crimes after allegedly confessing that he stole narcotics from his employer in Bemidji and used them to
drug and then rape a 13-year-old girl
while babysitting the teen at her home.
Arthur Austin-Ellis Evans
, of Hackensack, told investigators that he also sexually abused other children as well, including taking pictures and videos of himself touching various young kids and installing hidden cameras to record girls in his bathroom.
Evans, who had been employed by the Bemidji Ambulance Service Inc., reportedly had been contemplating stealing expired narcotics for some time with the intention of knocking out and then sexually abusing children.
According to the Minnesota Star-Tribune
:
"Evans said he saw his chance to carry out his scheme when he was baby-sitting the girl and her two siblings while their parents were at work."
He then succeeds with his evil plans:
"He said he told the girl he was "gonna pinch her bottom" but instead injected her with a drug used on people heading into surgery. He then raped her for several minutes until she awakened."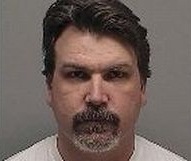 Bail was set at $250,000 for the divorced "proud parent" who had written on his above MySpace profile that he had hopes one day of becoming a high school math teacher.

Evans also reportedly told detectives that he had been "addicted to child pornography since the Internet was invented".

A private account on Facebook maintained by the suspect can also be found by clicking here.