Police in Oklahoma have arrested the director of a gay, lesbian, bisexual and transgendered center located in Enid on
accusations that he molested a young child
.
Nathan Robert Bowen
, 32, was apprehended by officers earlier today following the alleged incident that is believed to have occurred sometime on Sunday.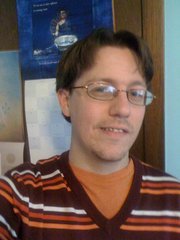 Bowen writes on his above Myspace profile that he is the founder of the PFLAG Enid group as well as the Enid UU group.
He also writes that he worked as a substitute teacher for a short period in 2006.
A Facebook page created by Mr. Bowen can also be found by clicking
here
as well as accounts on both
Youtube
&
Twitter
.
UPDATE
: Bowen admits sexual conduct with 15-year-old at center.