Pennsylvania--A Harrisburg man already jailed in November for raping a young girl has now been charged with 38 counts of Possession of Child Pornography and 38 counts of Criminal Use of Communication Facility.
Joseph Strickland
, 23, was originally taken into custody late last year after he borrowed his personal camera to someone who subsequently
uncovered a video of the suspect raping a girl
.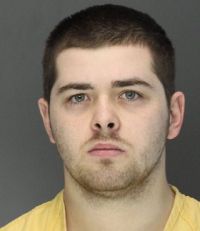 While police are not releasing the age of the victim, police have said the child was "very young" and was later taken to the hospital for an examination.

Bail has been set at $2,000,000.