Police in the state of Illinois have arrested a 45-year-old man on 20 felony counts of aggravated possession of child pornography.
Bruce Wayne Liedke
, of Des Plaines, became the target of of investigator after he
dropped off his computer at a local electronic store
to be fixed.
Unfortunately for the ex-national guardsman, employees at the store reportedly discovered graphic sexual images of children.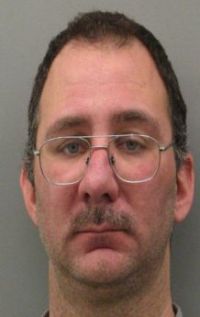 Detectives have since confiscated Liedke computer, internet hard drives and other digital media,
according to a report by a local paper
.
He is currently free on bond.
Besides the above Facebook account, an old bare-bones profile of Mr. Liedke can still be accesed via MySpace found
here
.
The same e-mail address, soco1986@yahoo.com (used to access his Facebook) can also
link him to an older MySpace profile
.