A 57-year-old Texas man has charged with indecency with a child after
allegedly sexually assaulting 3 boys
.
Harold Carden "Tootie" Thompson Jr
., of Midland, reportedly fondled the children, ages 10, 11 and 12 at his home several times between Dec. 10 and Feb. 26.
The parent(s) of the children told police she met the suspect at the
Faith Country Church
in Midland, where members of the church told her Thompson had been a "mentor" to the various children at the church.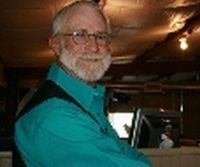 Until his arrest, Thompson had been listed on the church's website as the department head of video. The page has since been taken down, but a cache is still available on the web found
here
.
During a police interview Thompson
admitted to much of the allegations
but claims "past demons" have forged his memory.
He was quickly released from jail after posting $50,000 bond.