A Springfield, Ohio man with an
already extensive criminal record
had plead not guilty in the rape of a 6-year-old boy.
DeAndre Marice Paris
, 27, was taken into custody after police received a phone call from a concerned relative who reportedly
found the suspect sexually assaulting the child
.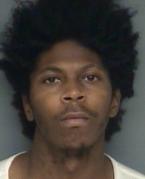 If found guilty he could spend the rest of his life in prison.
Besides the above Facebook, Mr. Paris also maintained a
now dead account on MySpace
.