A 19-year-old Pennsylvania man has been arrested for
repeatedly raping a then 11-year-old girl
.
Dylan McKay Sickelsmith
, of Ohioville, is facing 67 criminal charges after the victim's mother allegedly found him in her daughter's bedroom and quickly contacted police.
Sickelsmith reportedly began assaulting the child since when she was just eleven and he eighteen.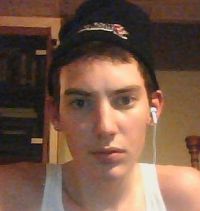 He is currently facing 13 counts each of aggravated indecent assault of a child, involuntary deviate sexual intercourse with a child, corruption of a minor, unlawful contact with a minor and indecent assault and sexual assault.
Besides the above Facebook account, Sickelsmith also maintained two older profiles on MySpace located
here
and
here
.