Our "sex offender of the day" post is fictitiously brought to you by:
Bar S:
America's best selling hot dog, since 1981
.

Facebook Profile: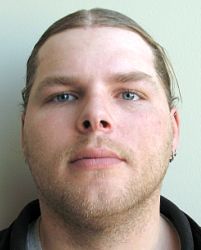 Nesdahl is a "high risk" registered sex offender living in Grand Forks, North Dakota.

The now 30-year-old was convicted for repeatedly raping an 8-year-old girl and engaging in sexual activity with a 15-year-old.

He is currently employed as a bouncer at Borrowed Bucks in Grand Forks.

In his spare time, Nesdhale enjoys watching the CBS hit "NCIS", four wheeling, drawing and dazzling in all the wonder that is "
Air Hogs
".