A 33-year-old Florida man is currently behind bars after allegedly performing sex acts via a webcam to someone whom
he believed to be a 12-year-old boy
.
Dale Eugene Heath Jr
., of Inverness, has been charged with six counts of transmitting child pornography; one count of using a computer to seduce, solicit or lure a child; one count of possession of child pornography; one count of lewd and lascivious exhibition; and one count of introducing contraband into a detention facility.
Heath reportedly asked the "boy" (who was actually an undercover officer), how old he was and the detective responded 12.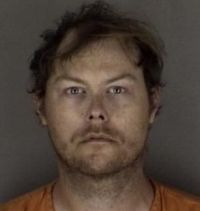 Heath continued chatting and according to the
Citrus County Chronicle
:
"Heath performed sexual acts on his webcam and asked if the boy's sister wanted to watch. He then began to instruct who he thought was a young boy and his sister on how to perform sex acts on each other and sent approximately a dozen pictures showing child pornography."
The detective, in a complete wtf mode, would have none of that and immediately went to Heath's house and arrested him.
The suspect subsequently confessed to the allegations and admitted to having actively downloaded child pornography for years now.
As he was being transported to a county jail, an officer seized marijuana in Heath's pockets.
Besides the above Facebook profile, Dale also maintained an account on MySpace
here
.