Two men in Oklahoma have been arrested for allegedly
killing three people and wounding two
.
Alvin Watts
, 32 and
Jacob England
, 19, were both taken into custody and are expected to be charged with three counts of first-degree murder and two counts of shooting with intent to kill.

Facebook profile of Alvin Watts
All the victims in the case are said to be black, but authorities haven't as of yet described the incidents as racially motivated.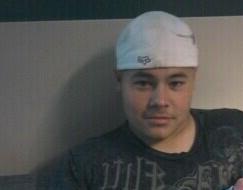 Facebook profile of Jacob England
Among those killed were Bobby Clark, 54, Dannaer Fields, 49 and William Allen, 31.
UPDATE: England's Facebook is now down but I took a picture of a portion of his wall. Both files can be

accessed
here
and
here
.
UPDATE II: Once Alvin's profile goes down (and it will go down) you can access portions of his profile by clicking here.