Wisconsin--A 44-year-old father of three has been arrested for allegedly attempting to engage in sexual activity with someone whom he believed to be a 15-year-old girl.
Keith Earl Schwalbach
, of Milwaukee, reportedly
sent a video of himself masturbating
and also engaged in sexually charges conversations with an undercover officer posing as the teen.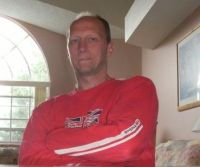 Schwalbach was arrested at a restaurant where he was suppose to meet his 15-year-old date but was instead greeted by police.
He has since been released from jail.